About Deborah
Born as the result of a plane crash I most definitely arrived in this world with a bang. Nothing has ever been simple and straight forward about my life, hence the reason for beginning the journey of writing my autobiography, which hopefully will be available in the coming months.

I'm an only child, born to a mum who, bless her soul, had no mother herself, my dad, god rest him, had no father. I was a cuckoo in their nest and most certainly wasn't planned. Mum was a natural born Medium with a fantastic ability to hear Spirit, her family line is said to go back to the Pendle Witches.

My dad had no psychic ability at all, until the last few years of his life when he did see and hear many people around him. From day one I could see ghosts, and fairy's too, I called them 'little people'. I could write long before going to school, and I used to draw pictures of my previous life constantly when I was around 3 years of age. I first realised that I saw the world differently when I started school, the look on other children's faces when I pointed out who I could see said it all. I soon gained the nickname Witchypoo from my friends.

I married in 1991. All my life I had seen me walking up the aisle to marry my soulmate, on my wedding day my mum asked me was it the same man I had always seen for all those years, no was my answer. I had only ever been shown the back of the man but I knew that this wasn't him, maybe the dreams had been wrong I thought… We had four children together, James, Andrew, Matthew and Tiffany. I had known from a very young age that I was destined to visit a child of my own in a graveyard. Sadly that premonition came true with the loss of my second child Andrew. Born just before term with Anencephaly this was a devastating loss that took me five years to come to terms with. My first husband and I parted ways in 2009.

It was then that one of my friends persuaded me to 'read' for a friend of hers, I was shy, I didn't want to do it. I had only ever told my friends things, the thoughts of a complete stranger sat in front of me terrified me. I had lost my parents fairly recently, lost my marriage, and I felt vulnerable. Out of the blue one day she brought her friend round to me though, and within minutes I couldn't stop talking as all this advice from Spirit came in huge waves for her. I enjoyed the reading so much that I agreed i'd read for someone else… and so my journey began.

Within six months I had decided to open a facebook page, so my clients could see if I had an available reading slots. I found myself reading their comments though and sensing things about them, so one day I put a post up saying put your name down and if I have anything for you i'll message you. That post got so many comments that suddenly I had 22,000 likes. And so my page became a place where I could help people in my spare time, passing Spirit messages and advice from the universe. At the end of 2010 I met a man on a night I was least expecting to. In fact I didn't want to meet anyone for a relationship, I was busy looking after my children and working long hours every day reading for people.

That night though I remember looking over to my left and seeing Pete, it felt as though time stopped for just a moment. I waited till I saw him turn round, what did he look like from the back… and then yes, the realisation hit me like a ton of bricks. He was the man I had seen from being a little girl when I saw myself walking up the aisle. That exact scene was played out in reality on the 29th November 2013, when I became his wife and he became my husband. There is so much more to the story of my life, the terror of being left alone at night for years and years in a badly haunted home, the sexual abuse I suffered at the hands of a teacher, and being attacked walking home late at night as a teenager. It's a wonder i'm still here, but here I am, a survivor, a mum, a wife, a nana, a friend to you and all who I am blessed to have follow me.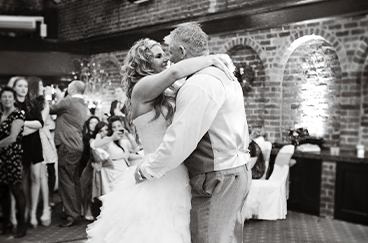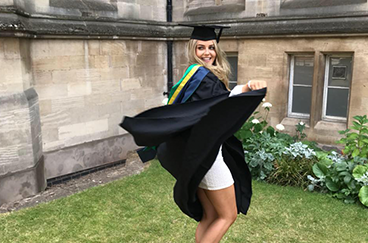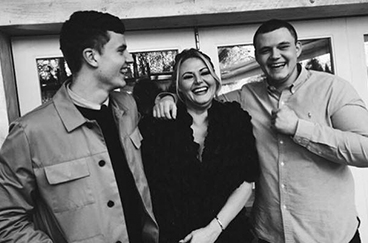 Close
New
£11/10 mins. £22/20 mins. £31/30mins. £40/40mins.
€15/10 mins. €30/20 mins. €40/30mins. €50/40mins.
£1.10/min, plus your phone companies access charge.
€1.78/min, mobiles may vary.
New
​
​
Contact form reader
Leave Feedback
We love to receive feedback. Please leave a few comments about your experience.
£11/10 mins. £22/20 mins. £31/30mins. £40/40mins.
€15/10 mins. €30/20 mins. €40/30mins. €50/40mins.
£1.10/min, plus your phone companies access charge.
€1.78/min, mobiles may vary.
Free promo texts may be sent to you. To opt out, text DSTOP to 66866. Due to regulations, we are not allowed to comment on health, pregnancy, legal or financial related questions.

This service is for entertainment purposes only. You must be over the age of 18 and have the bill payers permission to use this service.

SP: Allstar Psychics
If you need further information or have any questions, please contact my Customer Care Team on: 0208 712 5690.
You may receive free promotional messages, to opt-out text DSTOP to 57080. SP: Allstar Psychics Ltd. Helpdesk: info@allstarpsychics.co.uk.